Mangyan Monument is a homage to the Tao Buhid and the Alangan tribes, the first inhabitants of Sablayan. Unveiled in 2012, this work of art also acknowledges the harmonious relationship between the tribes and the lowland settlers.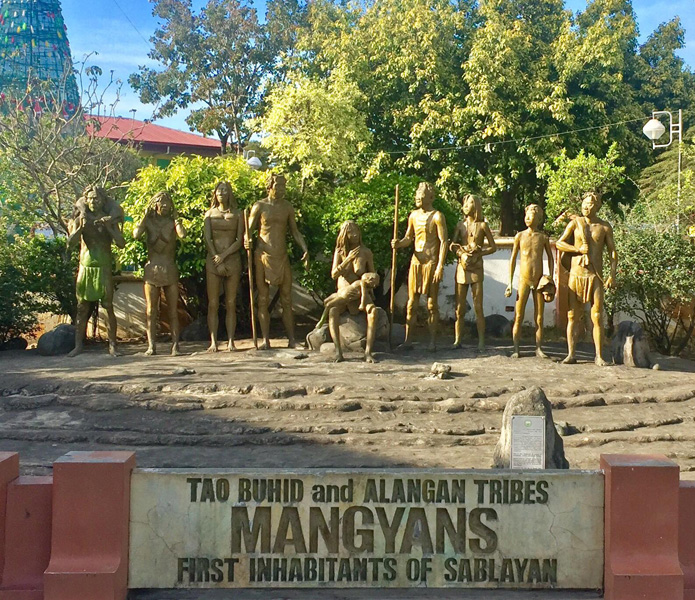 For other inquiries, contact Sablayan Tourism Office/Sablayan Tourist Information and Assistance Center at the following:
Hotline: 0998 546 5917/0917 170  6723
Landline: (043) 458 0028
Email: info.tourismsby@gmail.com
Facebook account: Sablayan Tourism
Facebook page: Sablayan, Occidental Mindoro
As per General Ordinance No. 2021-GO028 "Eco-Tour Ordinance of Sablayan", all tourists are required to register/book at the Tourism Office upon arrival.