Sablayan 3 in 1 Adventure consists of rappelling, wall climbing, and zip-lining, considered the longest island-to-island zip line in the world, covering a total cable length of 1.7km, and the first inter-island zip line with back-and-forth motorized pulley. It starts from Presing Park on the mainland and ends at Pandan Pequeño.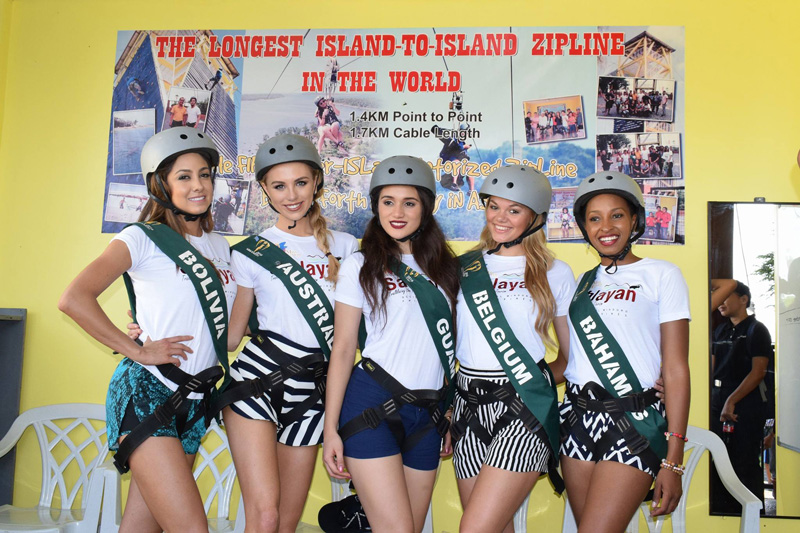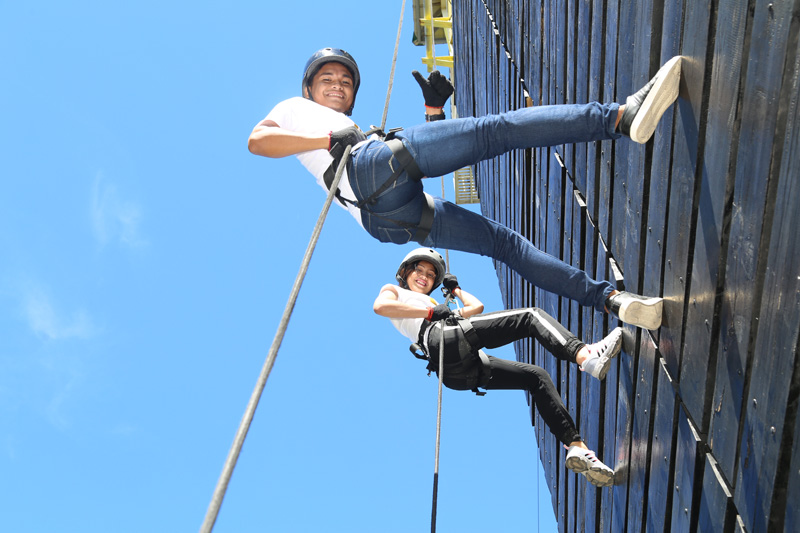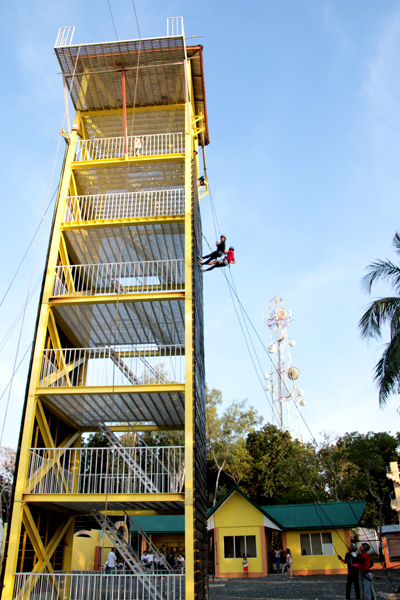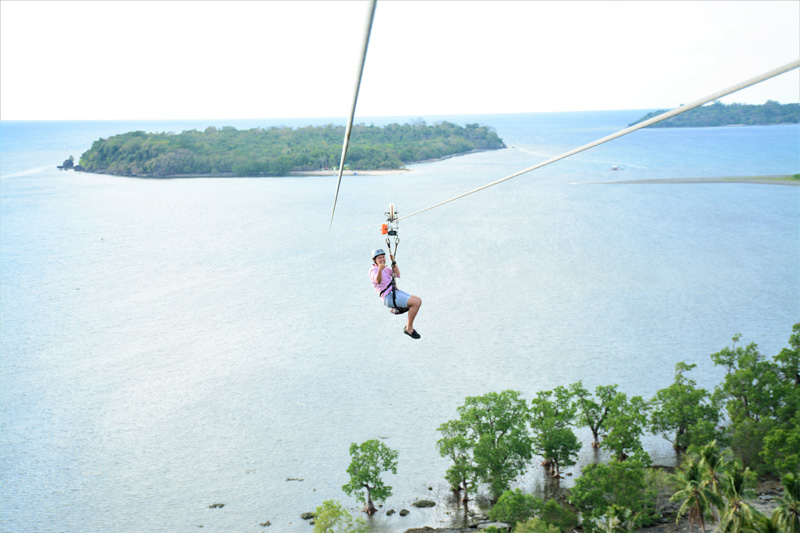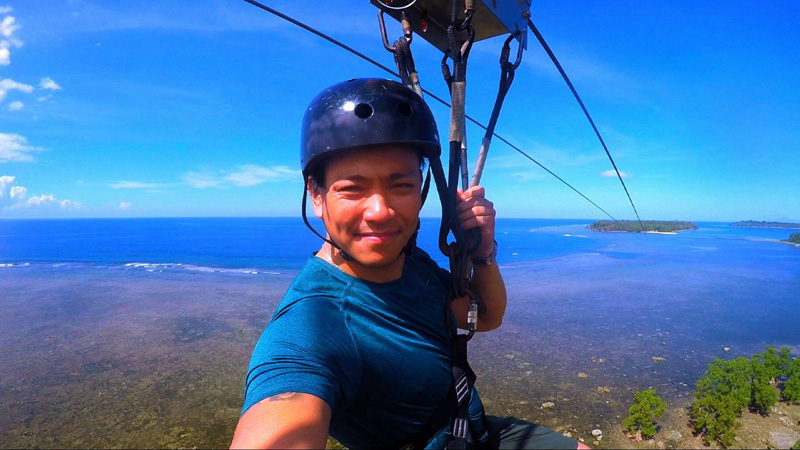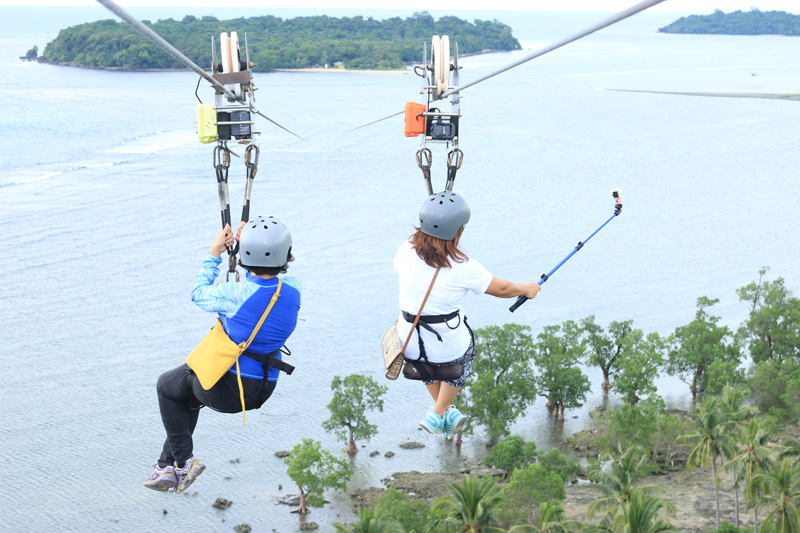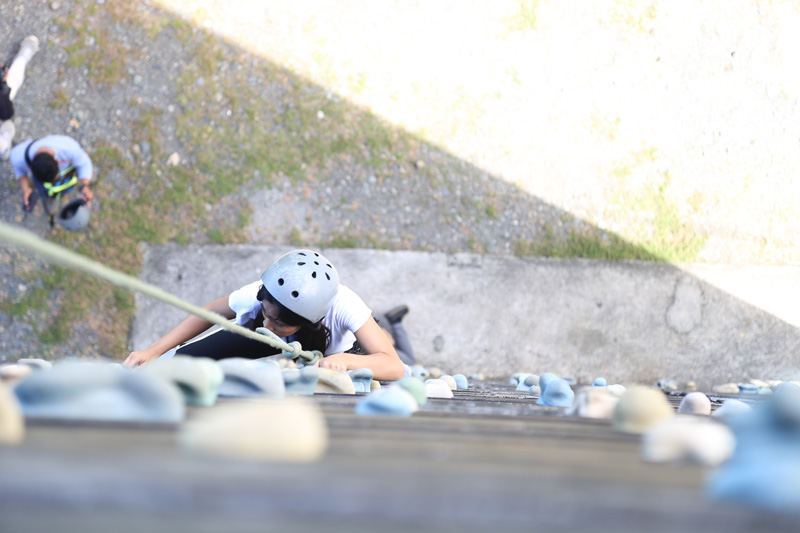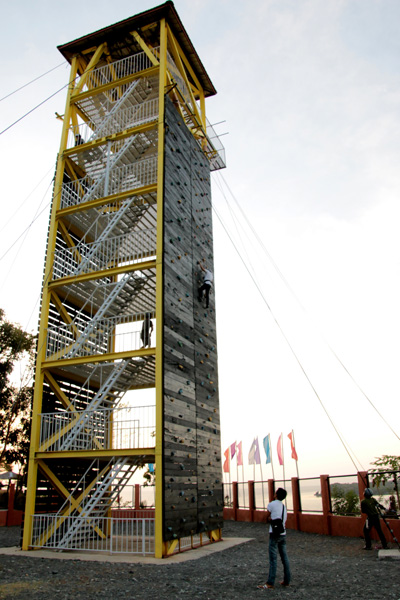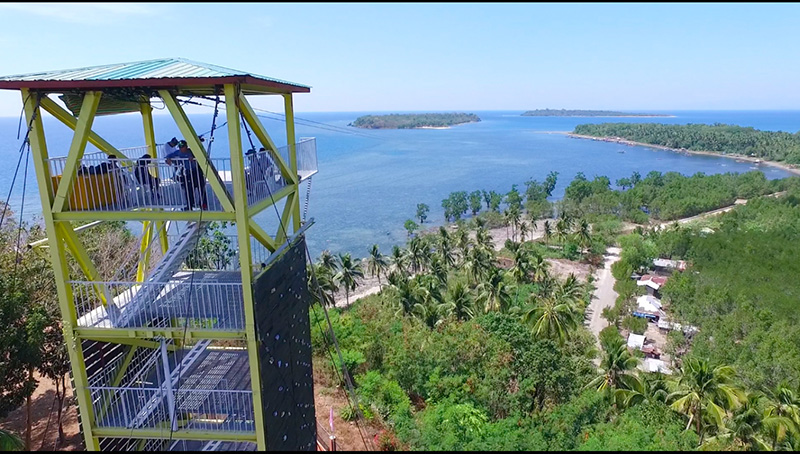 Sablayan 3 in 1 adventure (Miss Earth 2016 Candidates)
Sablayan Zip line (Drew A.)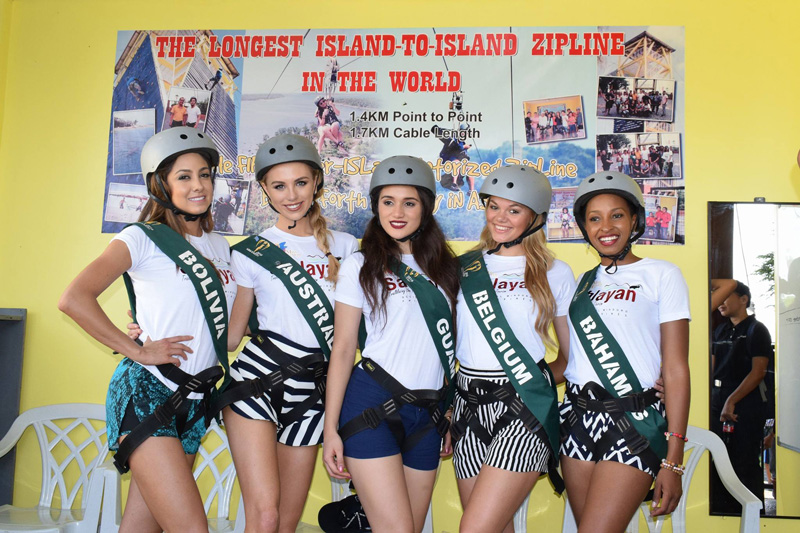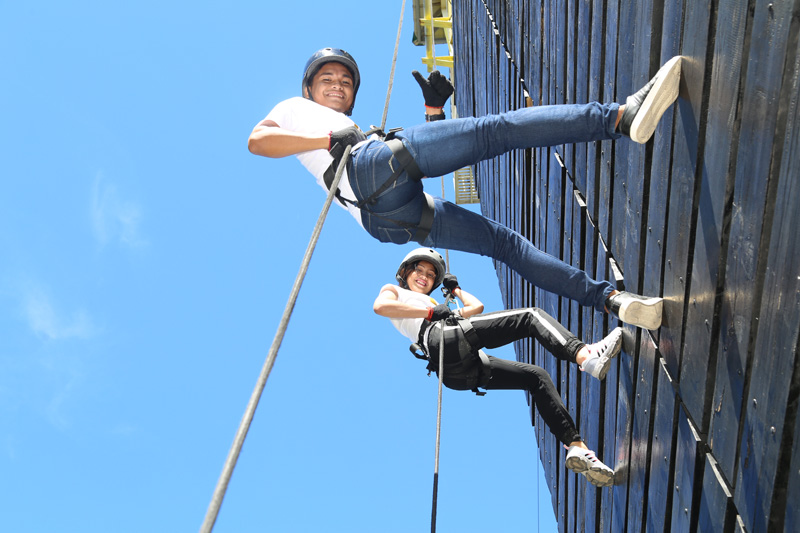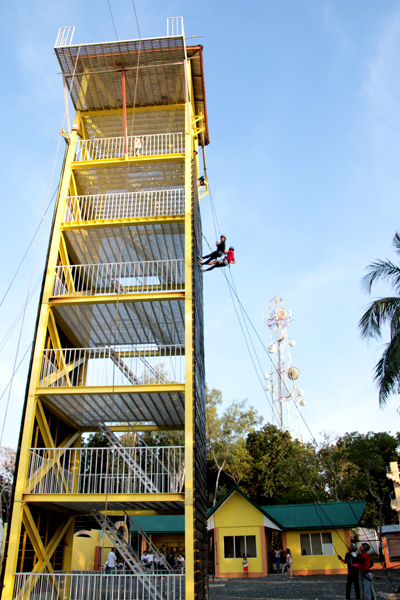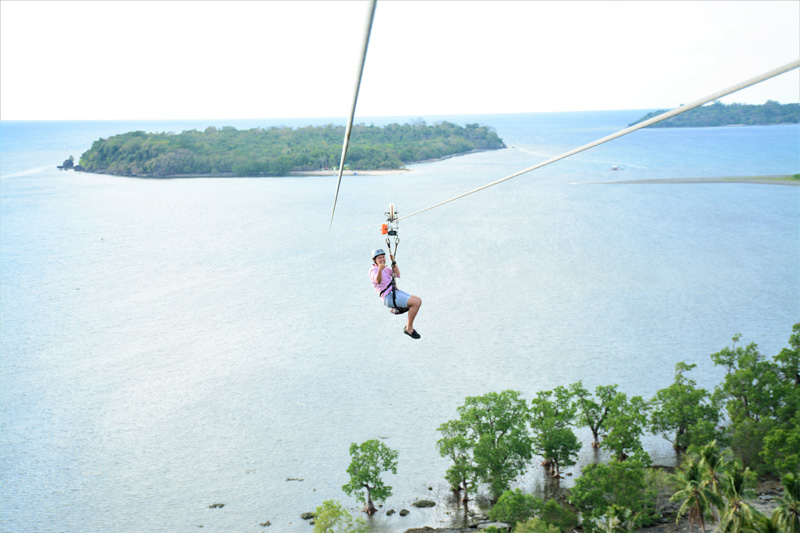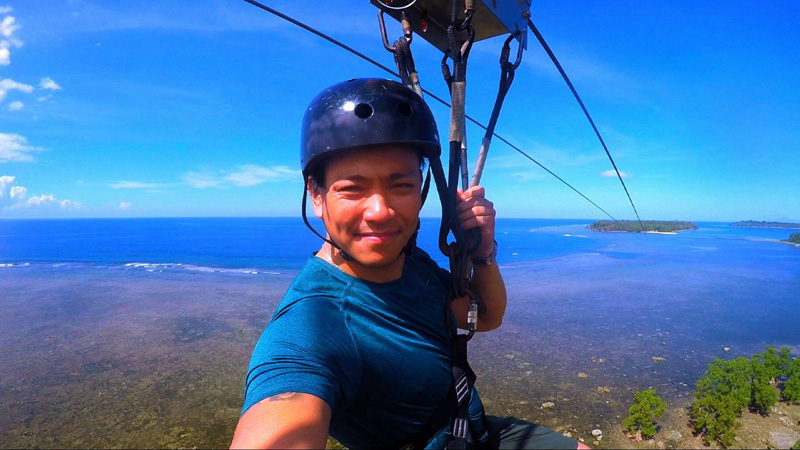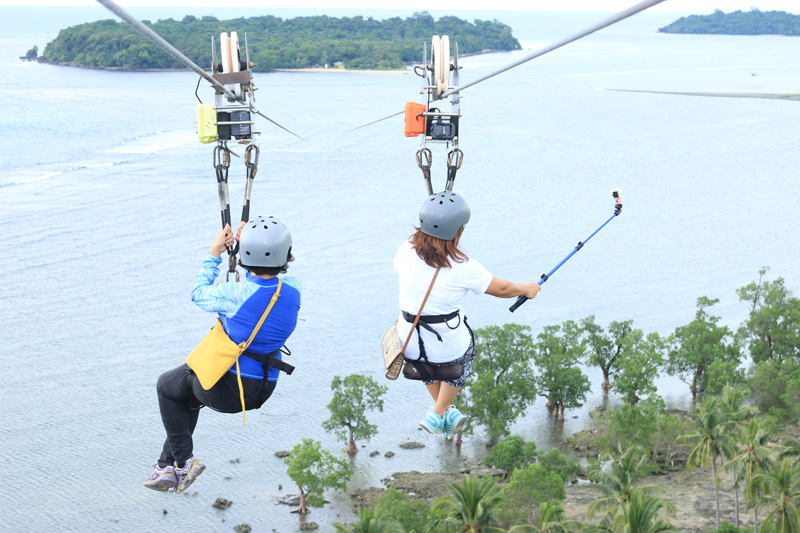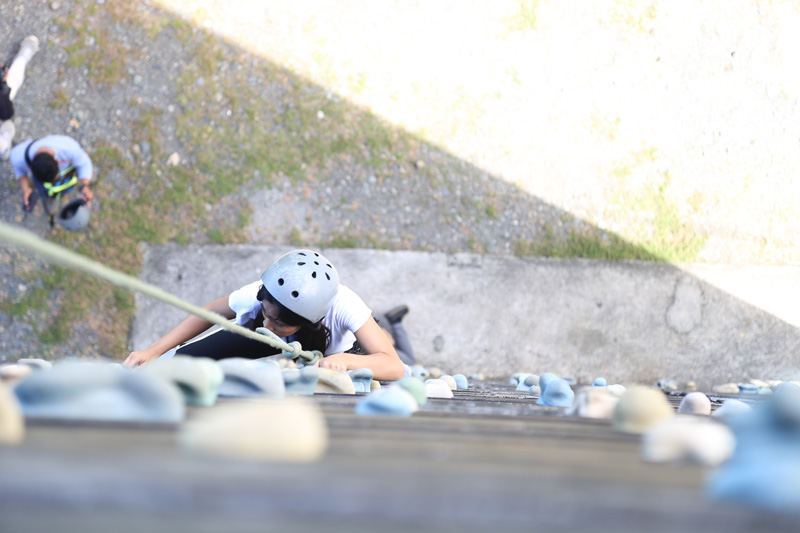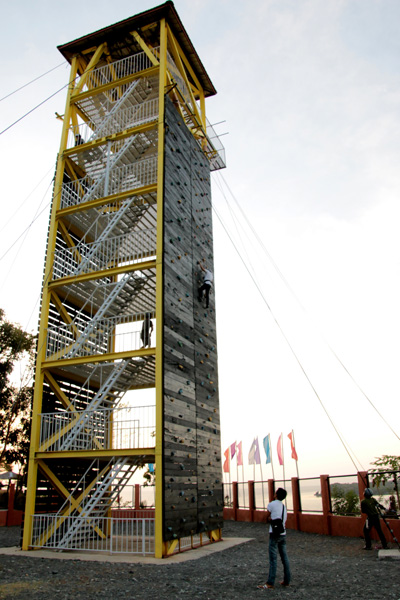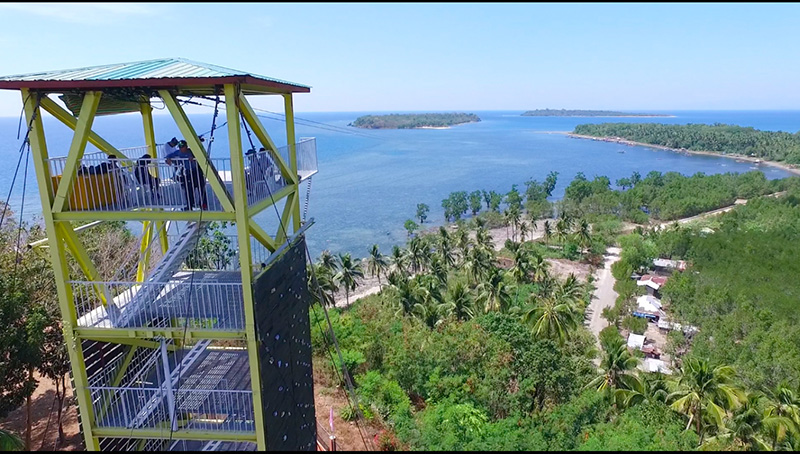 BASIC RATES AND FEES:
Entrance Fee at Presing Park – Php. 10
Zipline

Sablayeño – Php. 300
Tourist – Php. 500

Wall Climb – Php. 55
Rapell – Php. 55
For other inquiries, contact Sablayan Tourism Office/Sablayan Tourist Information and Assistance Center at the following:
Hotline: 0998 546 5917/0917 170  6723
Landline: (043) 458 0028
Email: info.tourismsby@gmail.com
Facebook account: Sablayan Tourism
Facebook page: Sablayan, Occidental Mindoro
As per General Ordinance No. 2021-GO028 "Eco-Tour Ordinance of Sablayan", all tourists are required to register/book at the Tourism Office upon arrival.
Take note that Zipline is still non-operational/closed. Presing Park for sightseeing and wall-climb and rappel are those that are open for tourists.