Apo Reef is the world's second-largest reef teeming with marine lush life and is one of the country's scuba diving havens. This atoll complex is considered the largest of its kind in Asia. The reef is divided by a narrow lagoon surrounded by a century-old mangrove forest and populated by some 285 species of marine species, including sharks, stingrays, and mantas and school of jack and snappers, tropical and crevice-dwelling moray, blemish and gobi and 500 coral species. The Park has three bird-populated islands: the Apo Island, Apo Menor and Cayos del Bajo.
ACTIVITIES: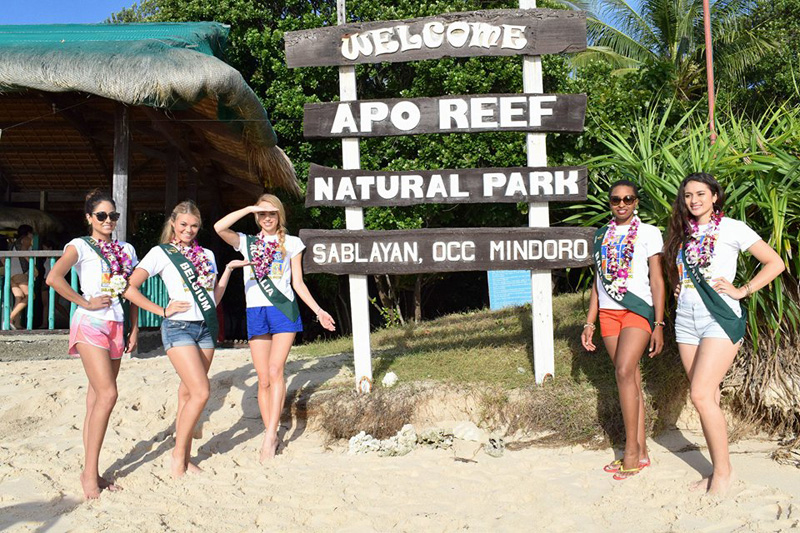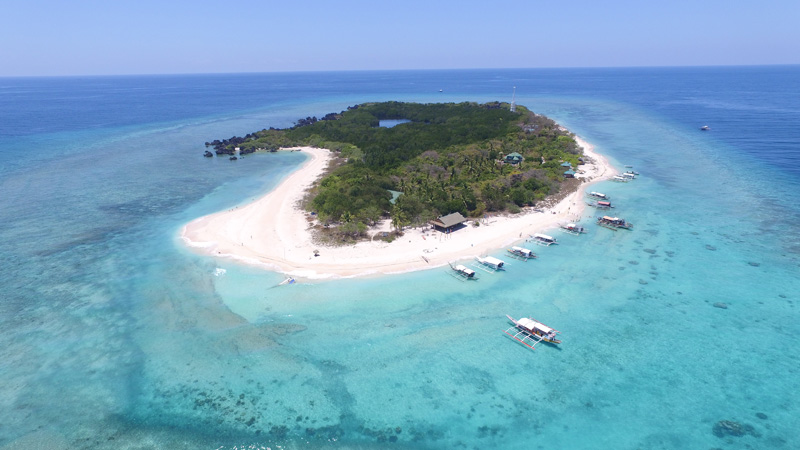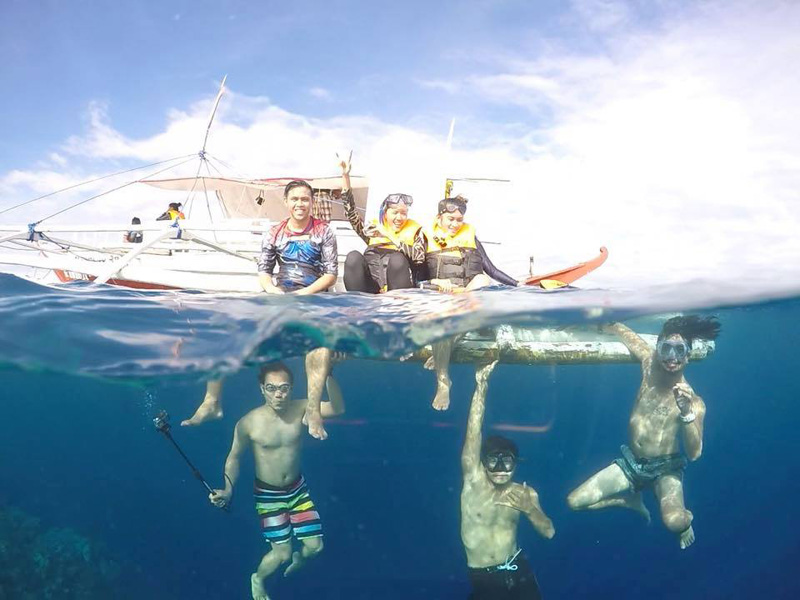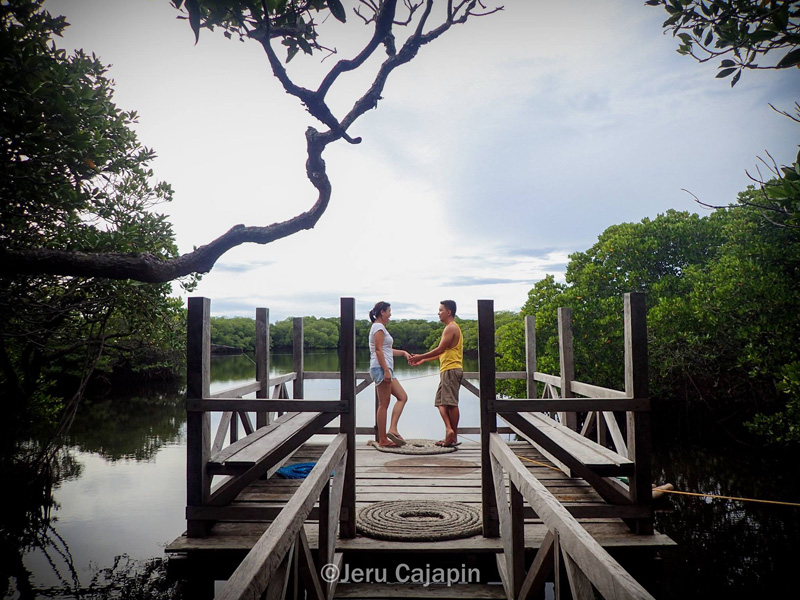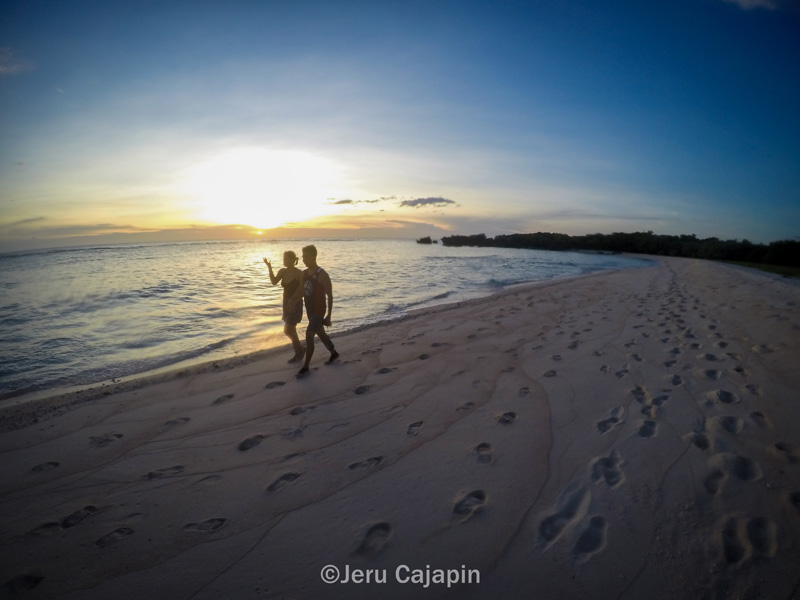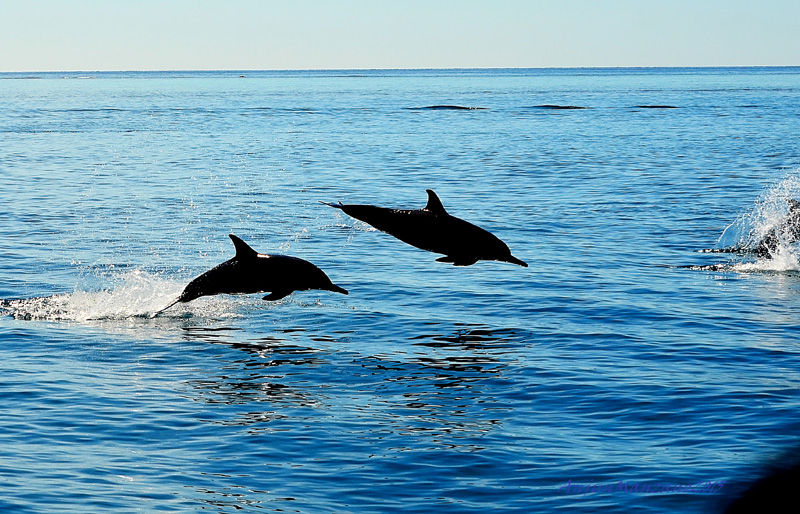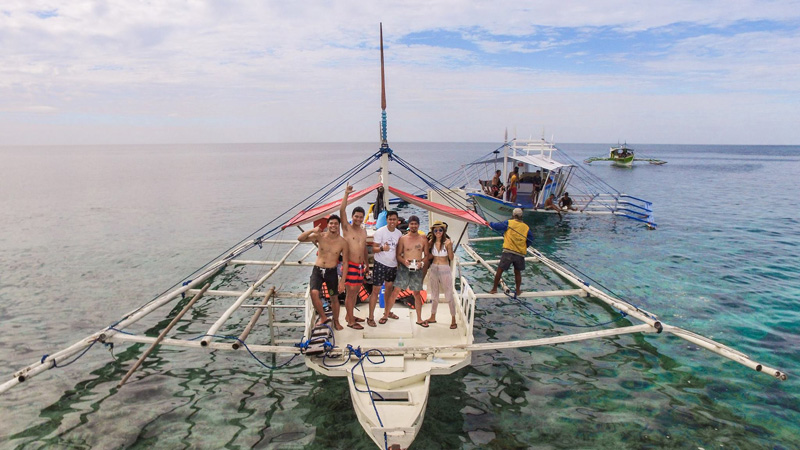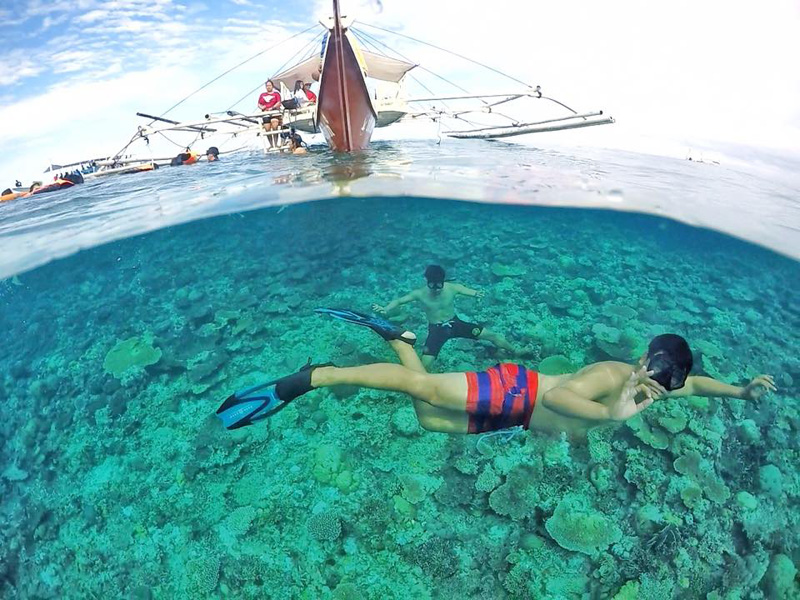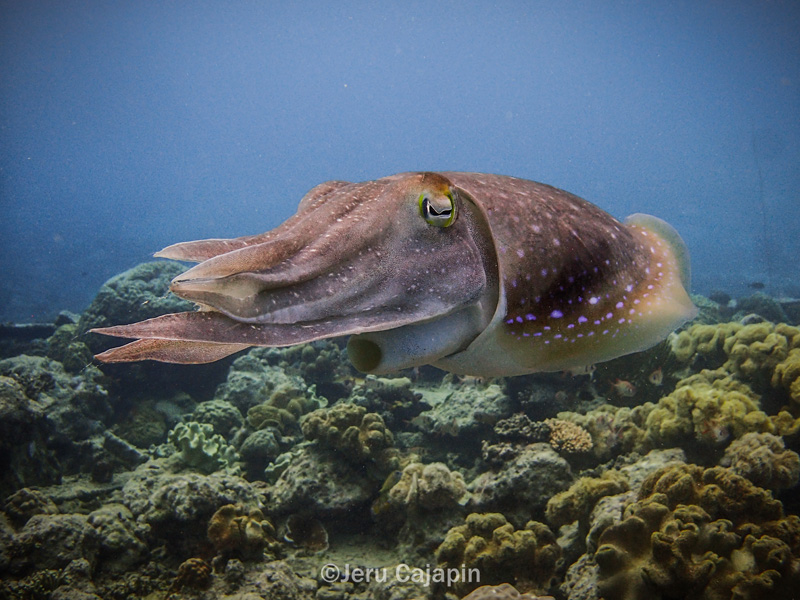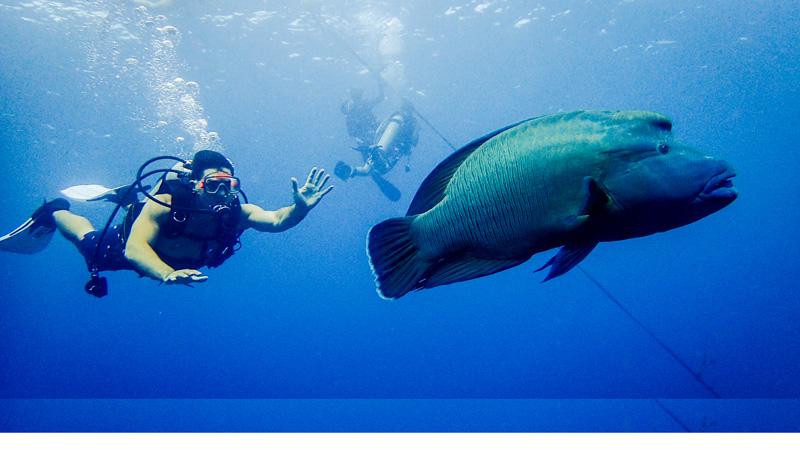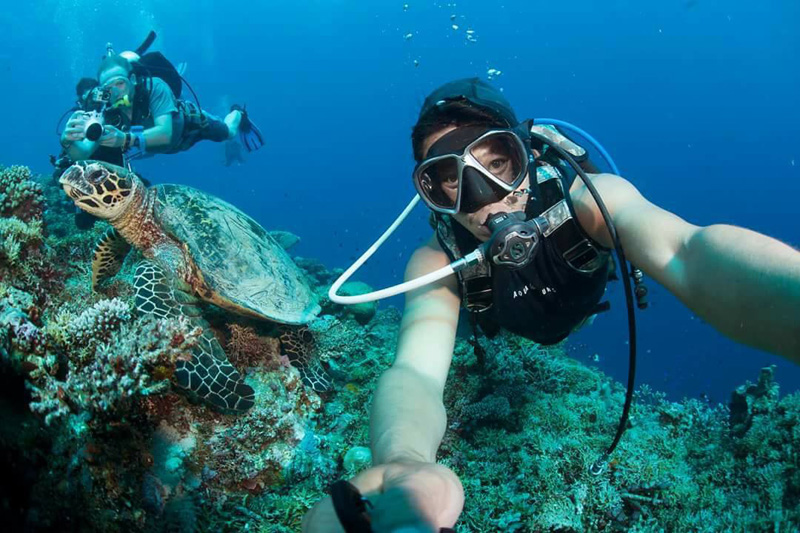 Apo Reef, Miss Earth Candidates
Apo Reef, Group photo at Banca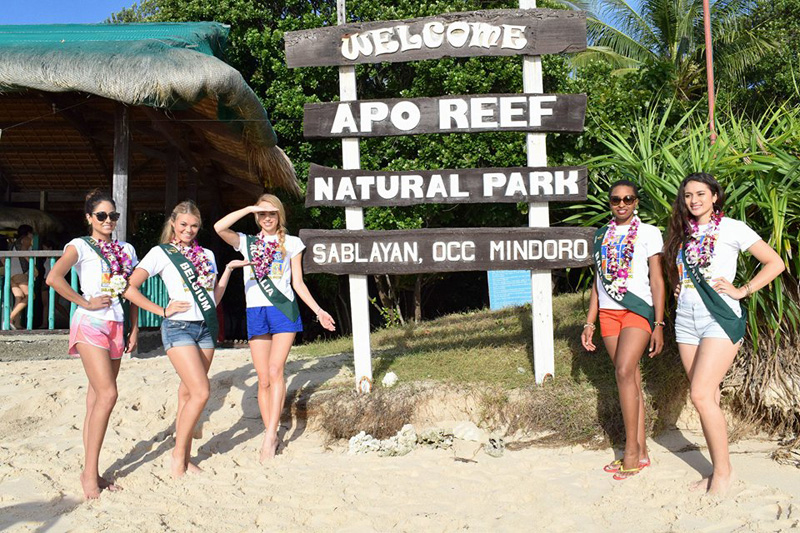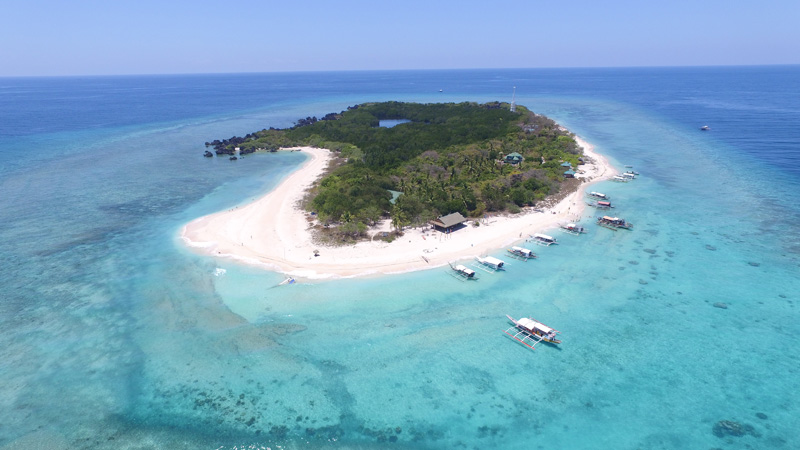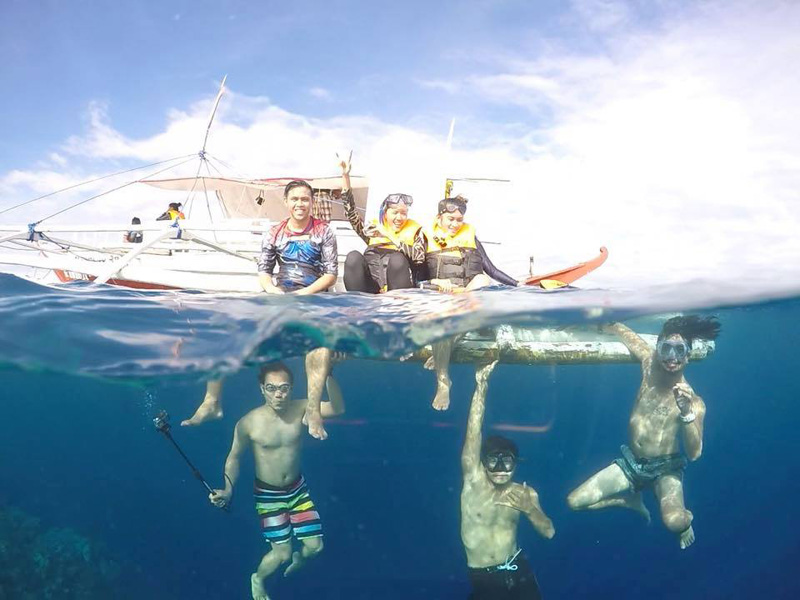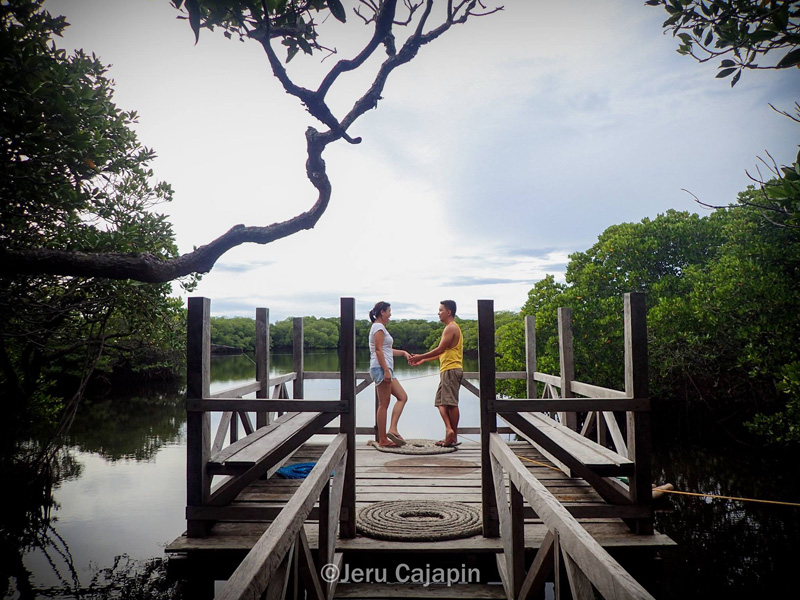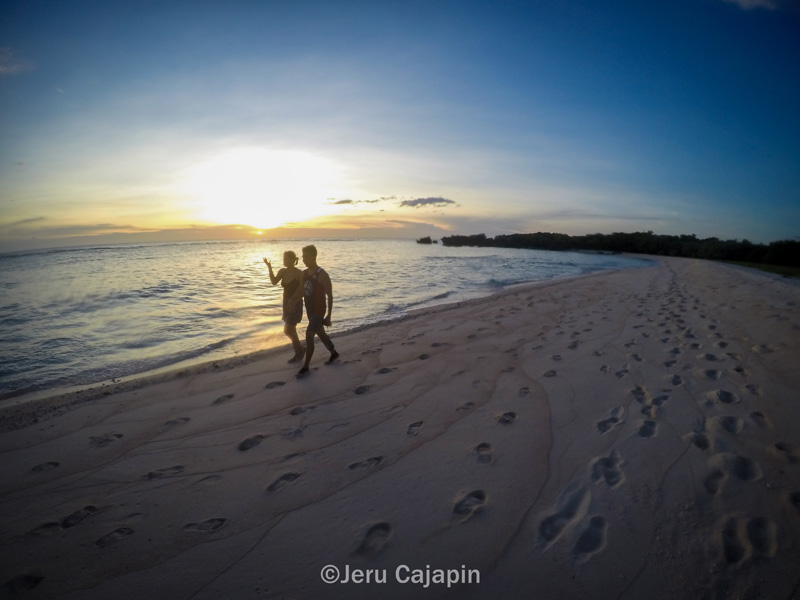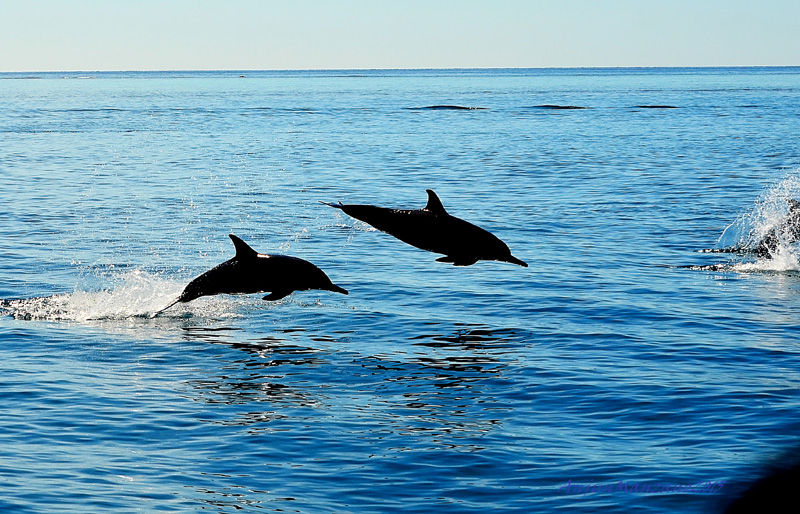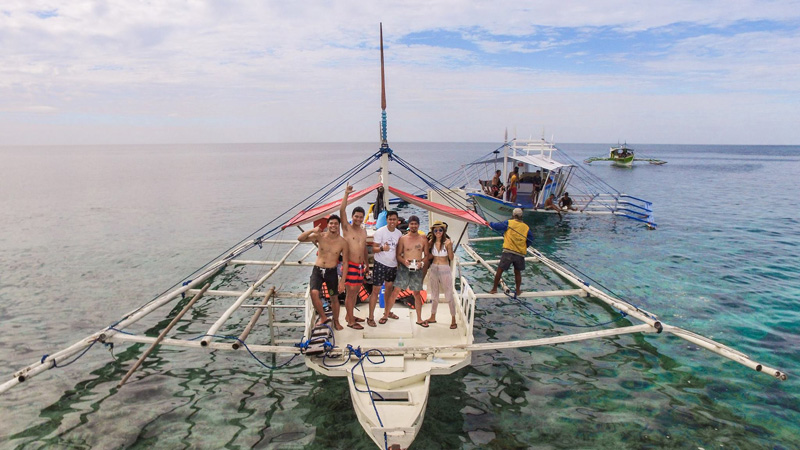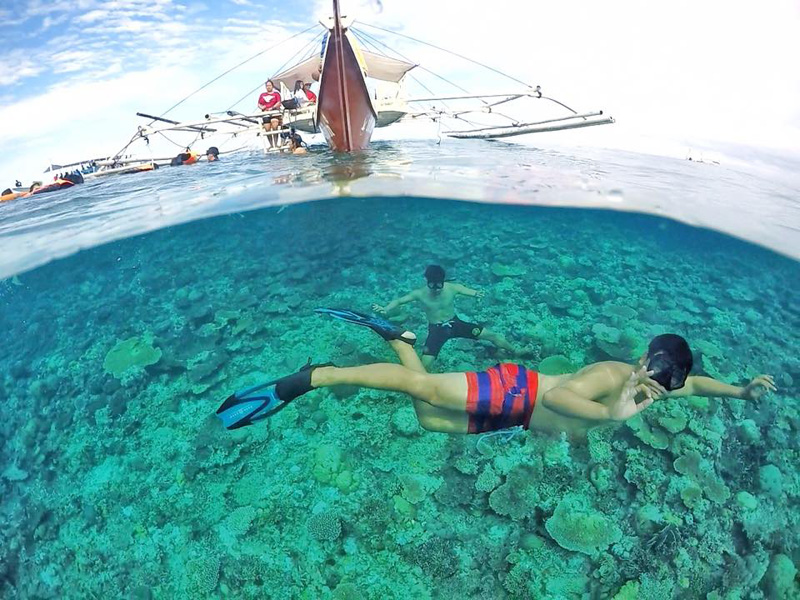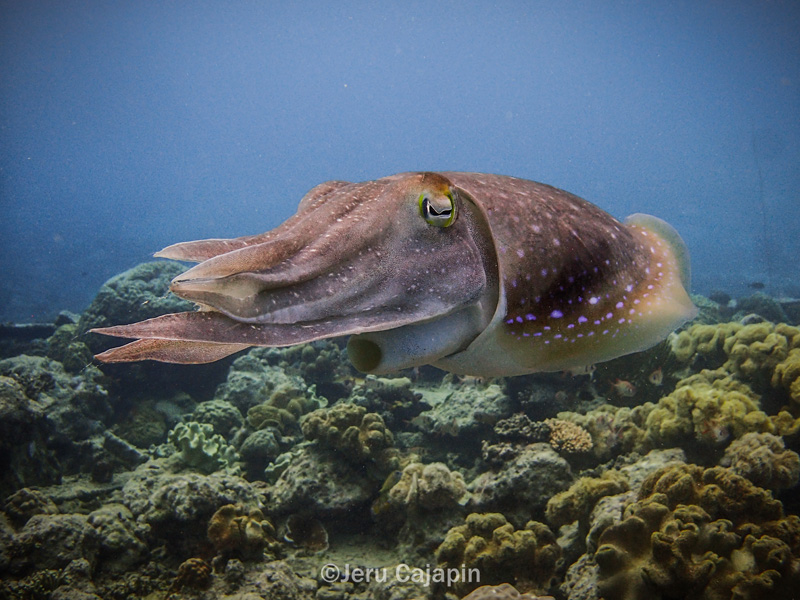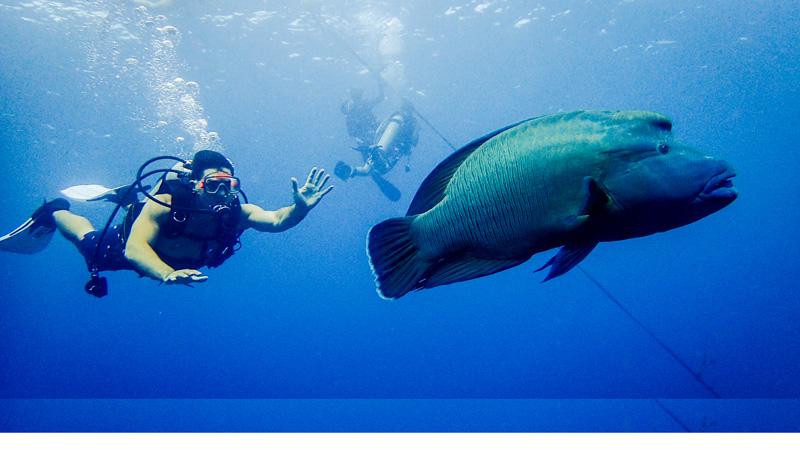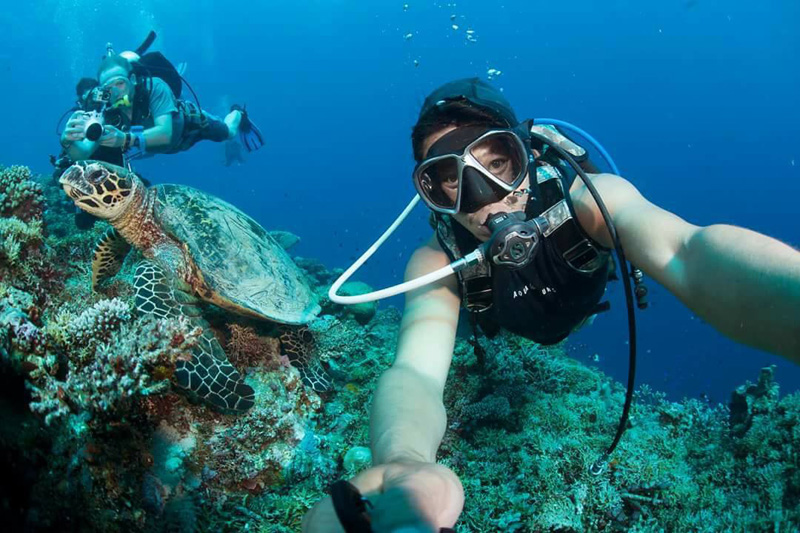 Island hopping to Apo Reef Natural Park three islets; Apo Island, Apo Menor, and Cayos Del Bajo
Dive and snorkel under its crystalline blue water– a tropical aquarium of colorful fishes and gardens of soft and hard corals.
Picnic, nature walk, and bird watching at Apo Island– features a shallow lagoon surrounded by a century-old mangrove forest, the home and sanctuary to various sea birds and other marine life.
Get to the Lighthouse and see the picturesque view of the island.
Camping at Apo Island
Stargazing at Apo Island's unique celestial features.
BASIC RATES AND FEES:
Entrance Fee and Environmental Fee:

Sablayeño (Picnic and Snorkeler) – Php. 145
Local Tourist (Picnic and Snorkeler) – Php. 470
Foreign Tourist (Picnic and Snorkeler) – Php. 940
Local Tourist (Diver) – Php. 2,860
Foreign Tourist (Diver) – Php. 3,530
Dive Master/Tour Guide – Php. 320

Tour Guide Fee:

Per day per group – Php. 1,320

Boat Rentals:

Prices may change without prior notice, coordinate with Sablayan Tourism Office
For other inquiries, you may contact Sablayan Tourism Office/Sablayan Tourist Information and Assistance Center) at the following:
Hotline: 0998 546 5917/0917 170  6723
Landline: (043) 458 0028
Email: info.tourismsby@gmail.com
Facebook account: Sablayan Tourism
Facebook page: Sablayan, Occidental Mindoro
As per General Ordinance No. 2021-GO028 "Eco-Tour Ordinance of Sablayan", all tourists are required to register/book at the Tourism Office upon arrival.