Apo Reef is the largest atoll-like reef in Asia, an underwater paradize and a diving mecca. No wonder the reef abounds with two hundred eighty-five (285) species of colorful marine fishes including families of sharks, stingrays, mantas, schools of jacks and snappers, tropical aquarium fish and the crevice-dwelling moray, blemish and gobie.
Apo Reef Natural Park has three islands: Apo Island, Apo Menor and Cayos del Bajo with white sandy beaches ideal for recreation and sporting vacation. Its smooth current provides excitement and convenience to both beginners and advanced divers.
CHOICES OF ACTIVITIES: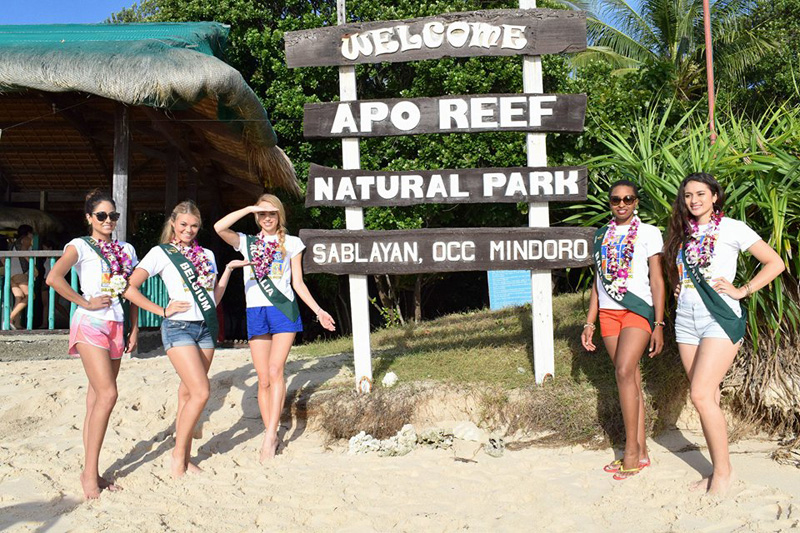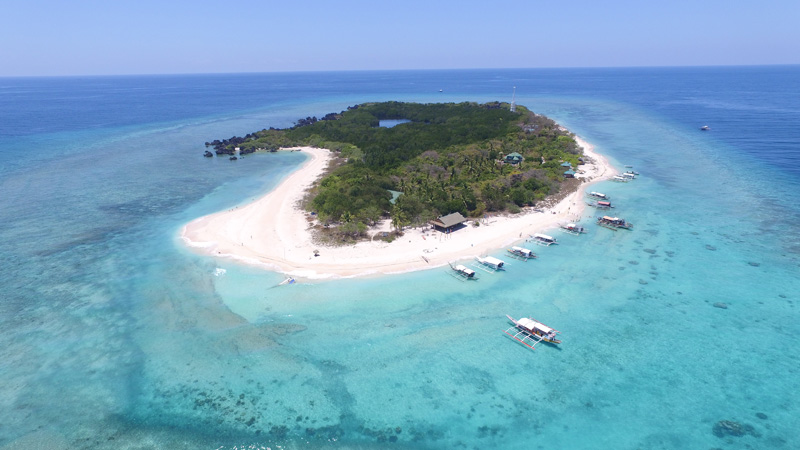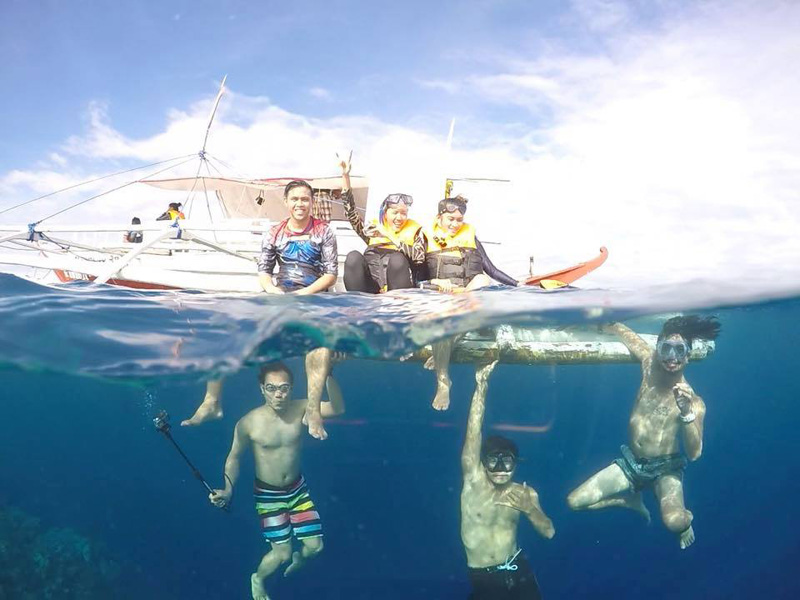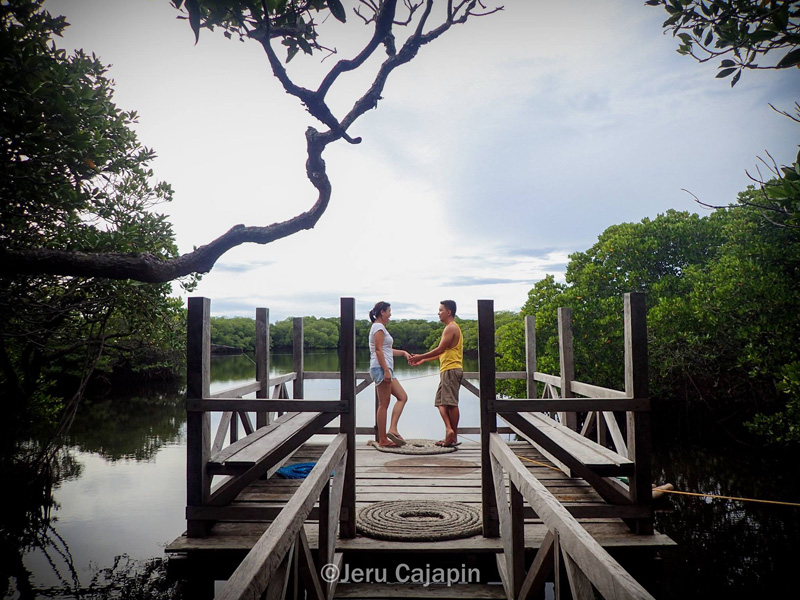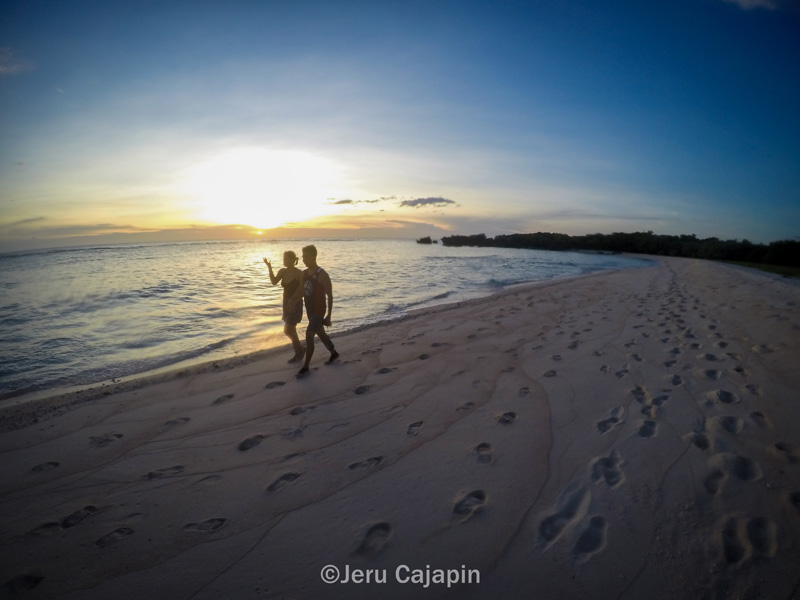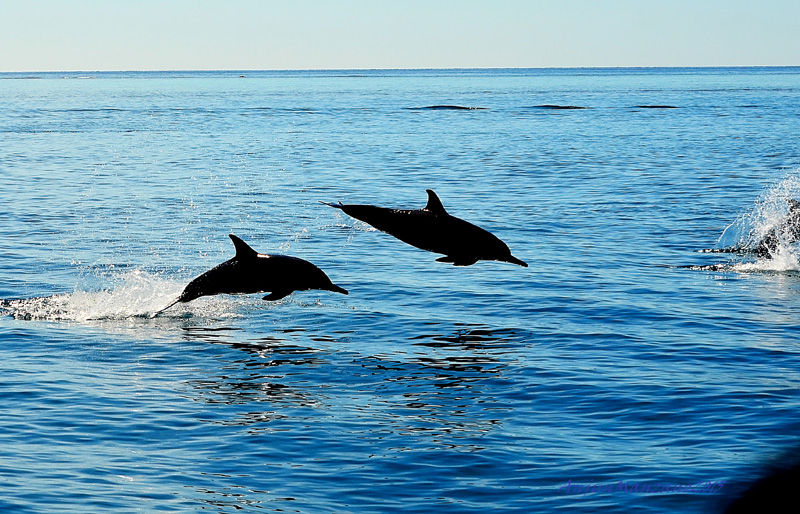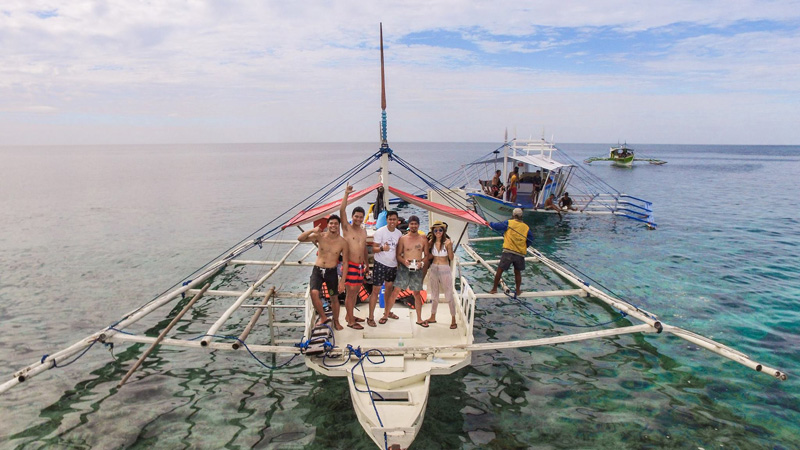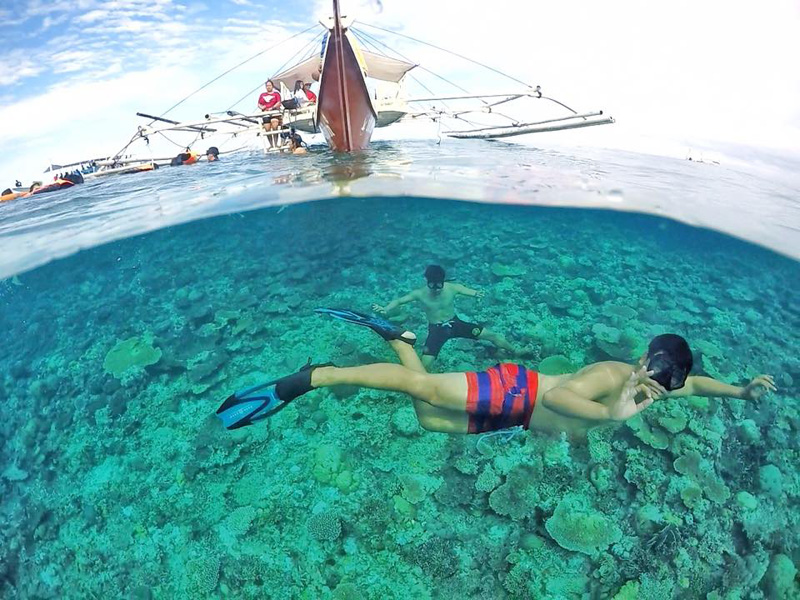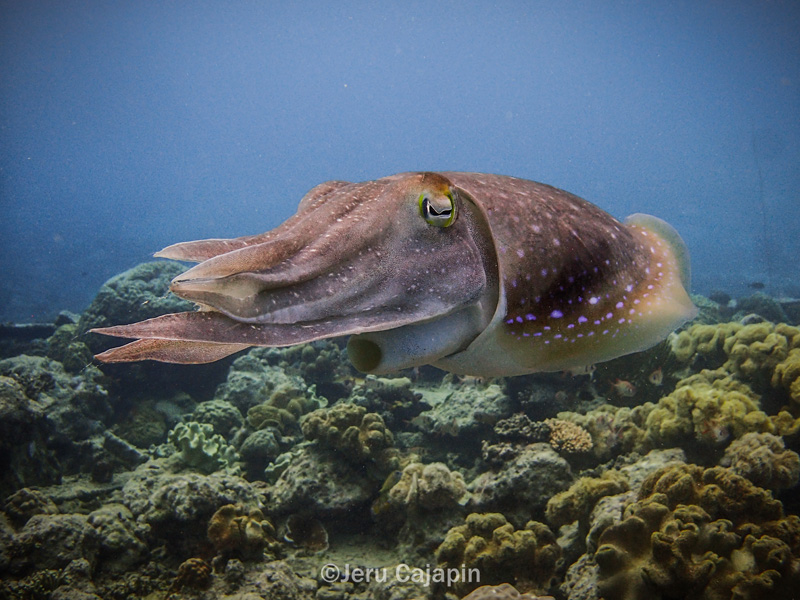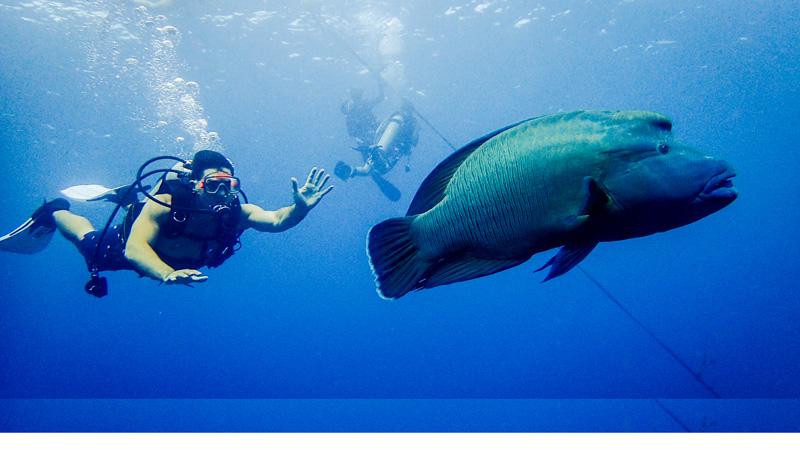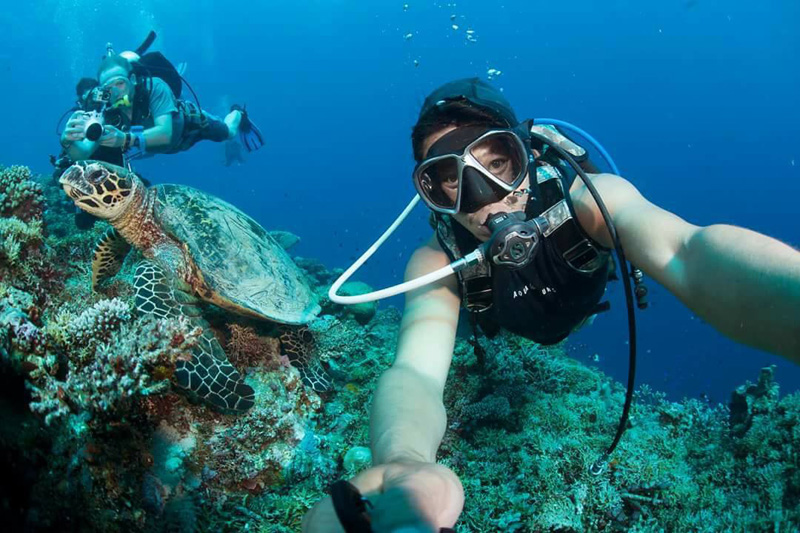 Apo Reef, Miss Earth Candidates
Apo Reef, Group photo at Banca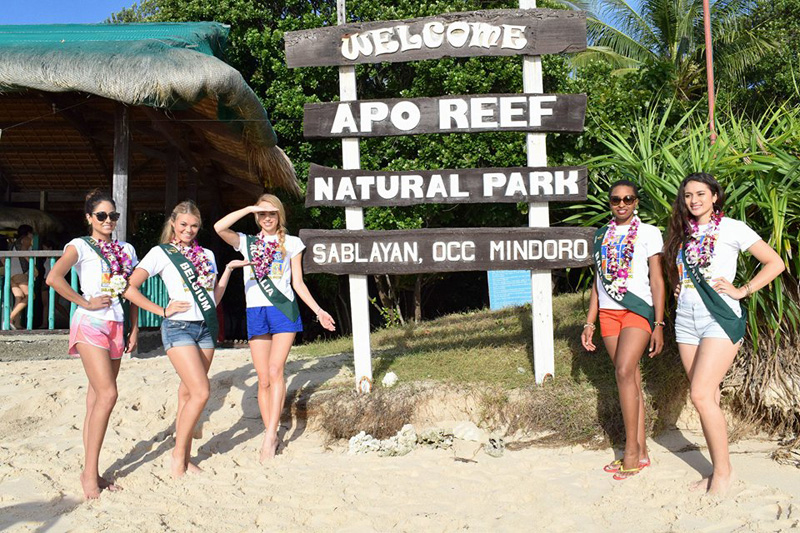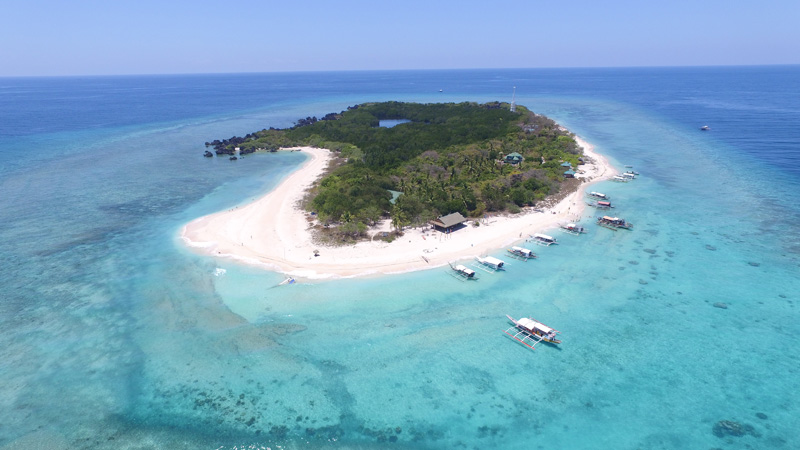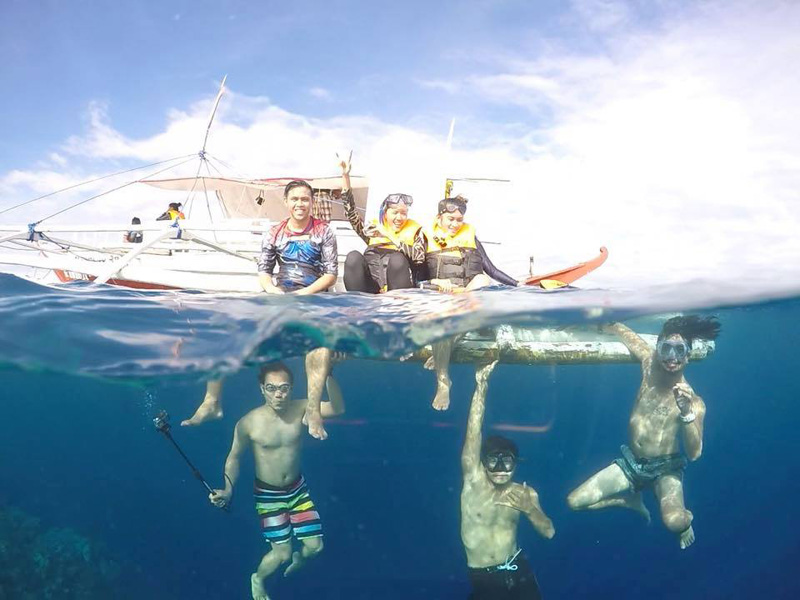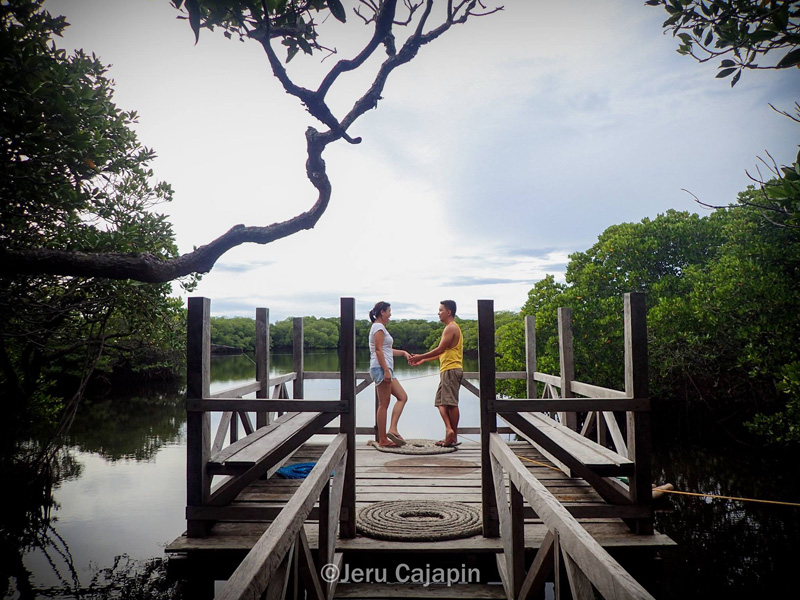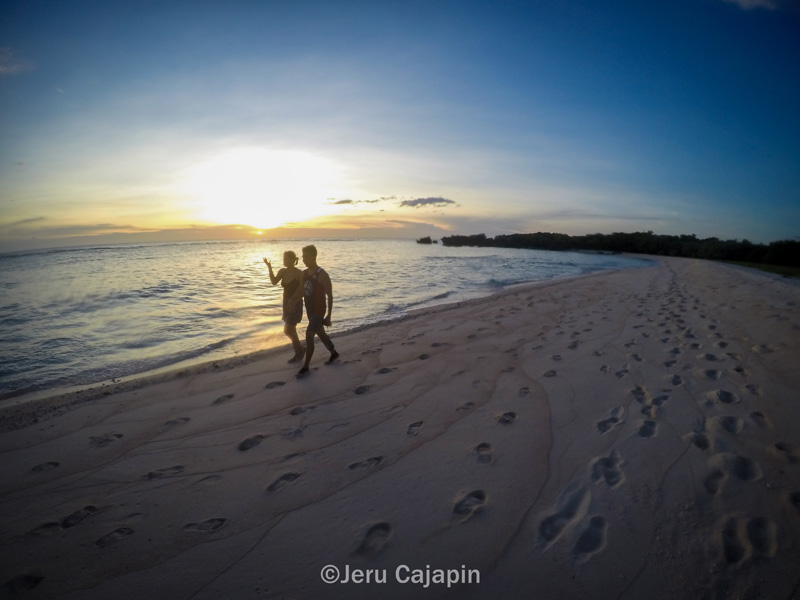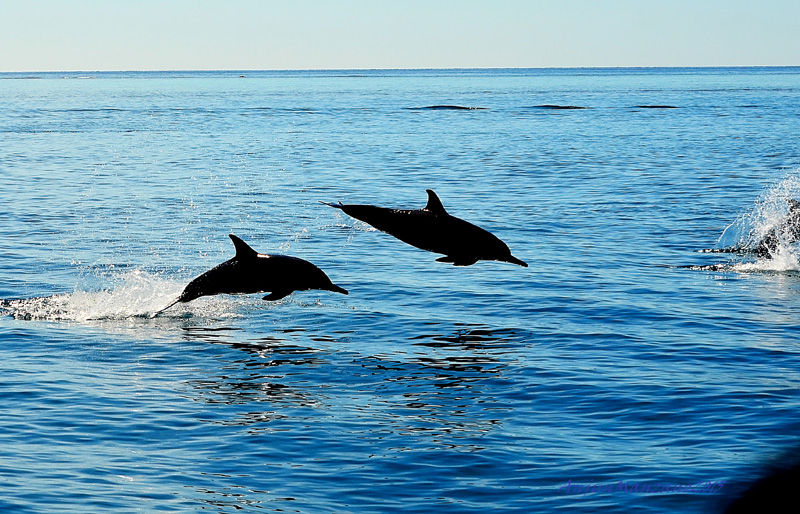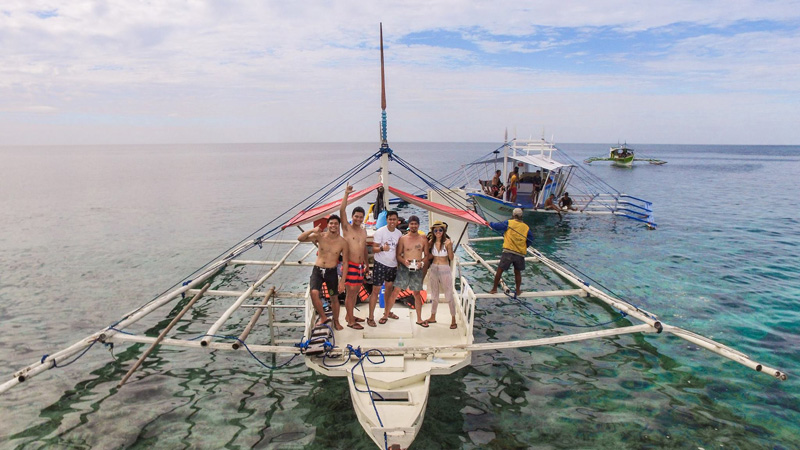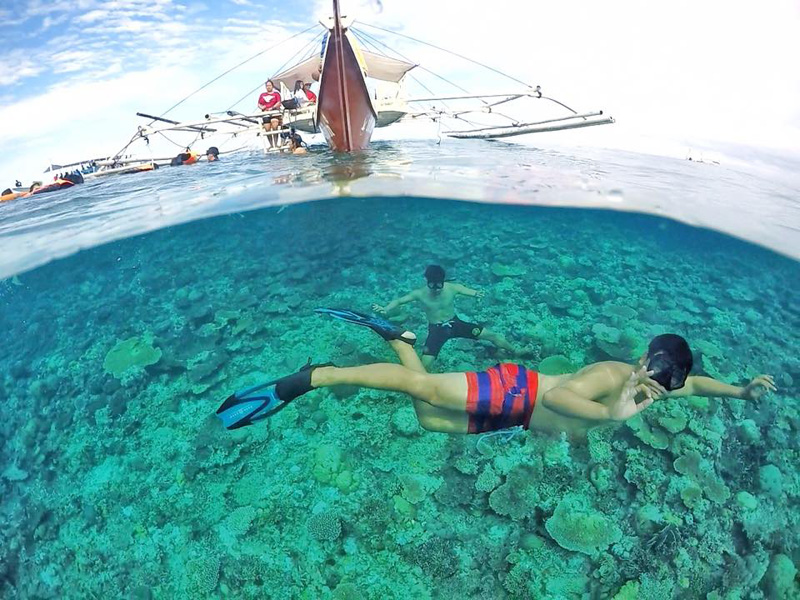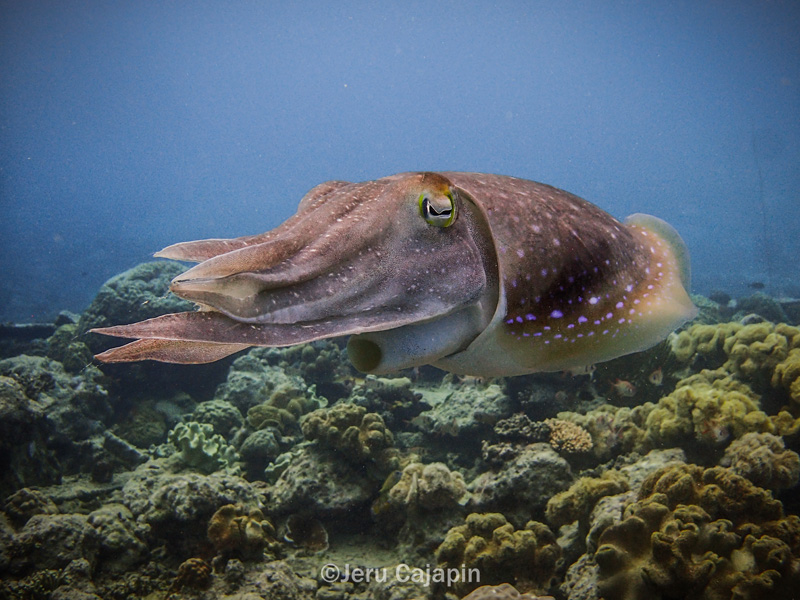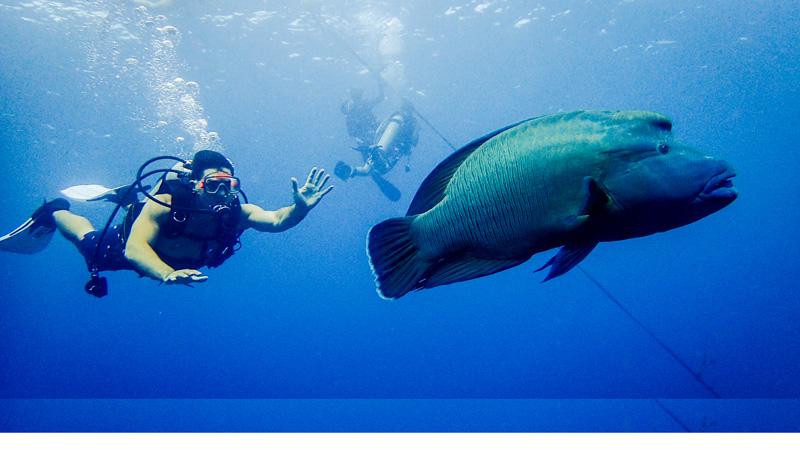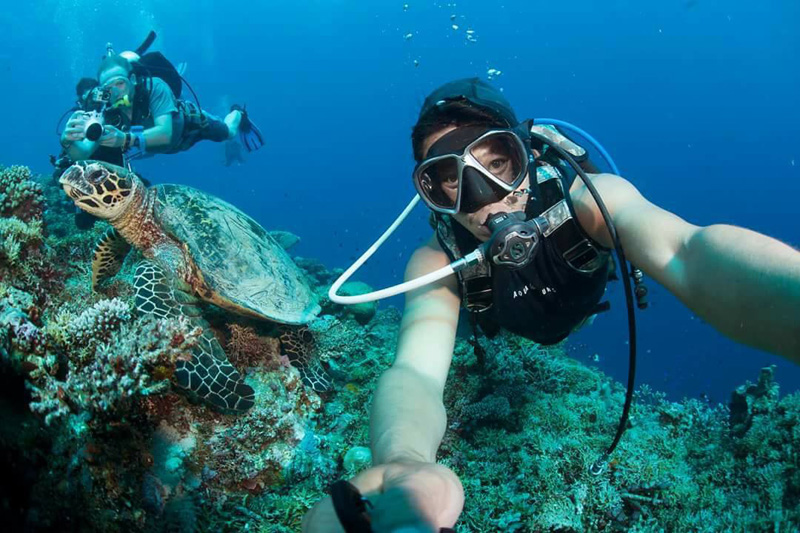 Island hopping to Apo Reef Natural Park three islets; Apo Island, Apo Menor and Cayos Del Bajo
Dive and snorkeling under its crystalline blue water– a tropical aquarium of colorful fishes and gardens of soft and hard corals.
Picnic, nature walk and bird watching at Apo Island– features a shallow lagoon surrounded by a century-old mangrove forest, the home and sanctuary to various sea birds and other marine life.
Get to the Lighthouse and see the picturesque view of the island.
Camping at Apo Island
Stargazing at Apo Island's unique celestial features.
SNORKELING ACTIVITY STANDARD FEES:
Boat:
-1-10 PAX – Php. 8,000 (day trip), Php. 8,500 (overnight)
-11-15 PAX – Php. 9,000 (day trip), Php. 10,000 (overnight)
-16-20 pax – Php. 12,000 (overnight)
Tour guide:
-1,000/day/group

-1,500/day/group

Entrance and Environmental Fee:
-Sablayeno (present a valid ID indicating residency in Sablayan): Php. 120
-Local tourist- Php. 390
-Foreign tourist- Php. 780
Snorkeling gear rental: Php. 150/gear
Tent (good up to 3 PAX) – Php. 300
For other inquiries, you may contact us (Sablayan Tourism Office/Sablayan Tourist Information and Assistance Center) at the following:
Hotline: 0998 546 5917/0995 812 6902
Landline: (043) 458 0028
Email: info.tourismsby@gmail.com
Facebook account: Sablayan Tourism
Facebook page: Sablayan, Occidental Mindoro
FOR DIVING ACTIVITY:
Please contact the following Dive Shops:
Adventure's Camp- (0939-9338315)/embabia@yahoo.com.ph
Gustav's Place Beach Resort- (0939-4326131)/info@pandan.com
Pandan Grande Island Beach Resort- (0919-3057821)/office@gustavs-place.com
Pentagon Pro Dive Shop- (0908-8215659)/alpha_delo@yahoo.com
Sablayan Divers- 0906-9104107
Tourism Advisory: Your safety is our concern. Please transact business only with us and suggested Local Dive Shops above.